$30 Off Any Repairs Over $150 or $50 Off Any Repairs Over $300
Repaired Right Today or You Don't Pay!
24-Hour Plumbing & Heating Service

in the Greater Washington, PA Area
Because your HVAC and plumbing are two of the most important systems in your home, we're available for 24-hour plumbing and HVAC services in case of emergencies. Bruno Plumbing & Heating is a full-service company, offering state-of-the-art, customer-oriented services in Washington, McMurray, Canonsburg, PA, and the surrounding areas.
Plumbing and HVAC Services
Plumbing repairs, installations, and maintenance
Central air conditioning and heating service
Ductless heating and cooling
Indoor air quality solutions
Light commercial services
Annual service agreements
As a Trane Comfort Specialist, our mission is to always provide our clients with the highest quality of customer care and a professional experience. We constantly strive to make a positive difference in the lives of home and business owners throughout our community. Our motto is, "Repaired right today, or you don't pay®."
Family-owned and operated since 1927
24-hour plumbing and HVAC service
100% customer satisfaction guaranteed
Extensive warranty options
FAMILY-OWNED AND OPERATED SINCE 1927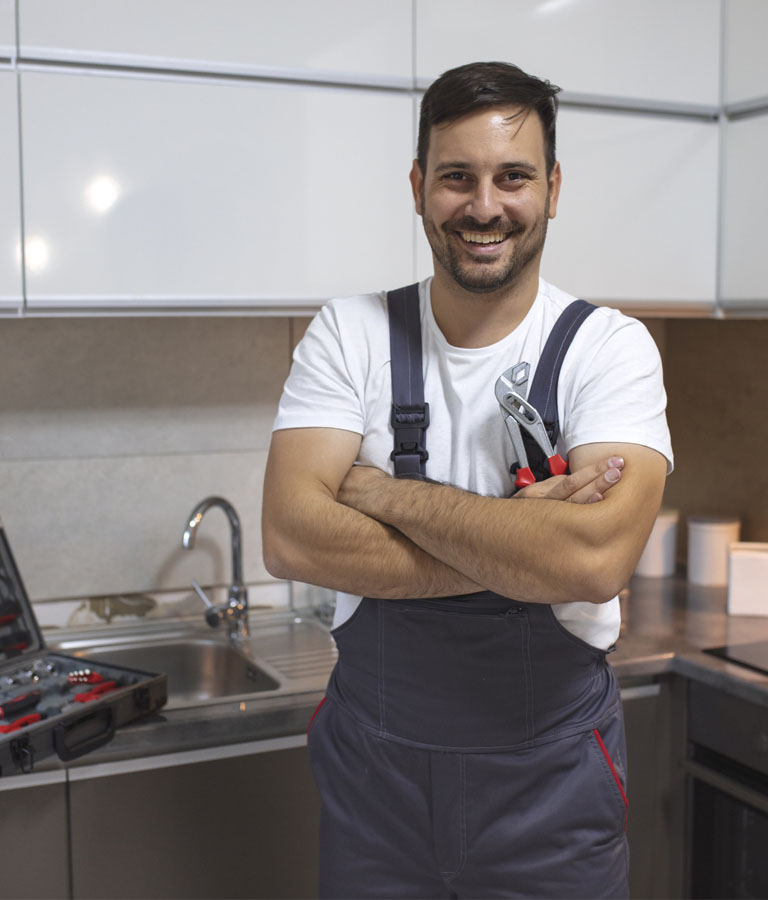 Plumbing Repair, Maintenance, and Installations
With Bruno Plumbing & Heating, you can rest assured that your plumbing and HVAC systems are in good hands. We repair and service all makes and models of plumbing and HVAC equipment. Additionally, our service technicians can also repair or replace dedicated circuits. Contact us today to learn more about our services or to schedule an appointment. While indoor plumbing isn't exactly a new technology, it remains an integral part of our everyday lives. Bruno Plumbing & Heating offers high-quality 24-hour plumbing services for residents and small businesses in and around Washington, PA. Our plumbing solutions include:
Installations (replacements and new construction)
Video inspections, drain clearing, and drain unclogging
Water heaters (tankless and traditional)
Re-piping services for water, gas, and sewer lines
Water softeners and treatment systems
Sump pumps and sewage pumps
Heating and AC Repair, Maintenance, and Installations
At Bruno Plumbing & Heating, we respond quickly to calls for HVAC repairs to help keep you comfortable. Our preventive maintenance services fine-tune major components of your unit so that it works properly and efficiently. Unfortunately, even well-maintained systems occasionally break down. If you need a replacement, we recommend affordable, energy-efficient systems from Trane that satisfy your comfort needs. We carry and install central AC units, heat pumps, furnaces, boilers, and ductless systems.
Light Commercial HVAC and Plumbing Services
We offer light commercial plumbing and HVAC services for a wide range of small businesses. We tailor new installations to your needs. Our maintenance services help minimize breakdowns and boost efficiency. We respond quickly to calls for repairs and are available 24/7 for emergencies.
Ductless Mini-Split and Multi-Split Systems
If your home doesn't have ductwork or has spaces that are hard to heat and cool, ductless systems solve the problem. Ductless units can serve as the primary method of climate control for your home or office, or they can be used to supplement an existing ducted system.
Indoor Air Quality Services
At Bruno Plumbing & Heating, we carry and install products that improve the quality of the air you breathe in your home or office. We're here to help you find right solutions for all your indoor air quality issues.